The innovation and development of the rat valve
Posted on 2nd January 2020

In Europe, rat blockers are already in use and are very successful. Until recently, Britain didn't have legislation in place to deal with rodents. Now it is legally required that blockers and flaps are used.
Denmark has been leading the way, with 120,000 of them installed and it is expected that Britain will commit to this same number. After 10 years of developing and testing, we know about how to get the best from this product and it's uses in pest control.
In Britain there is a complex network of underground drainage and, rats use drains as their main thoroughfare to find food. This makes life very good for rats but difficult for humans who need effective pest control in order to live and work in hygienic homes and offices.
Rat blocker material cannot be anything that rats can chew, so acid-proof stainless steel is the best option.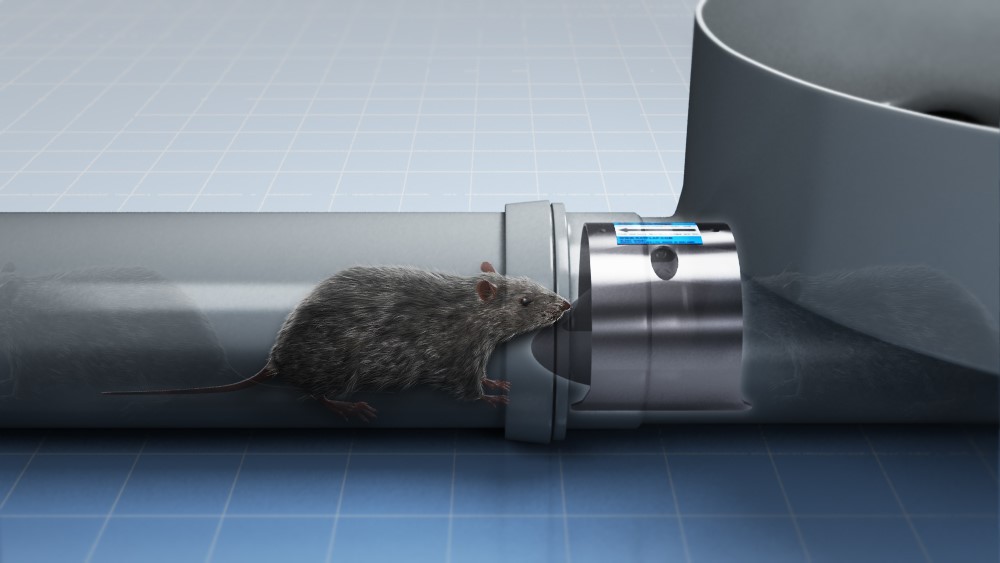 To make sure that the blocker meets these regulations, and also offers effective protection against rats, they undergo tests and approval at the Danish Technological Institute.
How we test
Pestprooflondon tests blockers and other products thoroughly investigating the access routes using CCTV-type techonology before placing them in key areas. In the drain, rats check the internal surface and look for small cracks.
Rats can commonly be seen moving inside houses, usually under floorboards, or within loft insulation. However, they leave the house daily to feed. With a rat flap installed, this means the rat goes through the Nordisk rat flap, but is unable to return.
The Nordisk fitting is installed by Pestprooflondon engineers – there is no need for any excavation or repairs of a drain join. Since start to fit these, we've been getting fantastic results.
Although many people find rats and mice frightening, most people don't like the idea of causing them pain or causing the environment harm in their efforts to live in rodent free spaces. Rat blockers therefore solve two problems – the infestation and how to resolve it without being cruel.
The demand for these devices has been increasing ever since.
Maintenance
It is recommended that the unit is serviced and cleaned annually. The valves need removing once a year, cleaned, and all the joins checked for any friction with other parts. It can then be descaled, cleaned, and hinges treated with a lubricant that disperses water.
If they are serviced annually, then you should find that you are rat-free. We advise the dates that servicing needs to be done and can book an engineer.
Contact Pestprooflondon for a free demonstration of our products for effective, long lasting, humane pest control. We work across London, Surrey and Sussex.