RAT PROOFING AND PEST CONTROL
LONDON, SURREY & SUSSEX
---
Are you hearing scratches and noises in the kitchen or loft?
Pest Proof London is a responsible and pioneering London-based pest control company dedicated to treating rats and mice infestations within domestic and commercial properties.
We use the best new technologies and proven methods to conduct our work, providing customers with permanent solutions to their rodent problems that we will guarantee for 12 months.
We are experts in rats, mice and their behaviour. We do not bait or trap or harm the rodents – instead we survey the property and environment and provide a solution by proofing all entry points to guarantee rats will not return.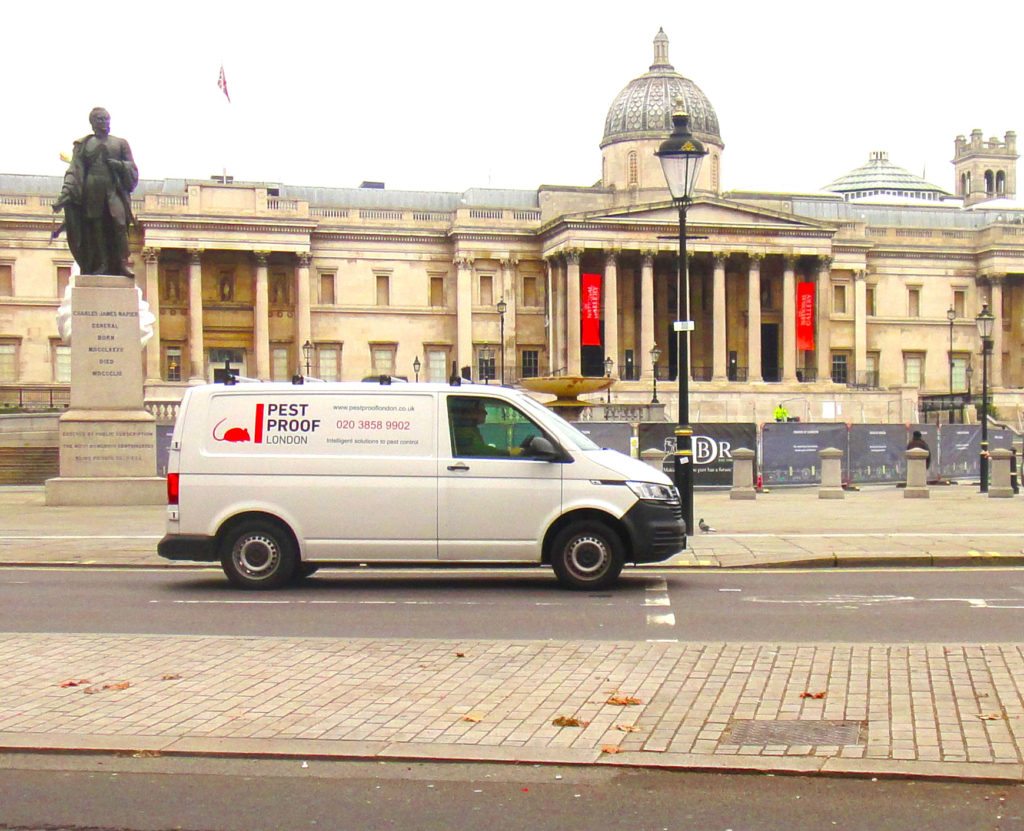 DO YOU HAVE A RAT PROBLEM?
Rodent issues are stressful, unhygienic and difficult to resolve.
Traditional methods often require multiple visits without a guaranteed conclusion.
Signs can include hearing unusual noises, particularly under the floor and spotting droppings around the kitchen. If you suspect you may have a rat problem, get in touch with us as soon as possible so we can get to work straight away.
The earlier we identify a problem the more efficiently it can be targeted and solved.
We are based in London but have clients across the South East of England including Surrey and Sussex.
Call us on 020 3858 9902 to speak to us today

HOW WE CAN HELP
Traditionally, rat-proofing London-wide has involved using reactive methods, such as laying poison or traps, requiring multiple site visits without a guaranteed resolution.
This does not always address the pest issues at their source and re-infestation may occur.
Pest Proof London looks beyond these outdated techniques to ensure that our clients can enjoy work and home environments permanently free from rodents. Indeed, we understand that effective pest control involves several specialist measures such as conducting surveys, proofing the area, habitat manipulation, and a number of other powerful control techniques.
WHAT ARE OUR PROCESSES?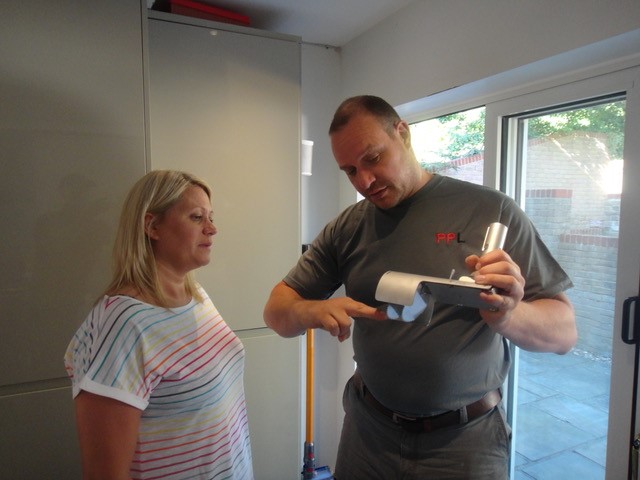 A FULLY TRAINED AND CERTIFIED TEAM
Our team of expert technicians have been trained to deploy only the most efficient solutions to eliminate rodent infestations from your property in a safe and timely fashion.
We understand that rodents can be found in even the most hygienic of properties, infestations are not selective. It starts with a singular entry point which will then be extended to multiple entry points motivated by feeding or nesting.
For more information about this service, please get in touch with our office on 020 3858 9902 to speak with one of our friendly staff.
Pestproof London takes a thorough approach to rat pest control.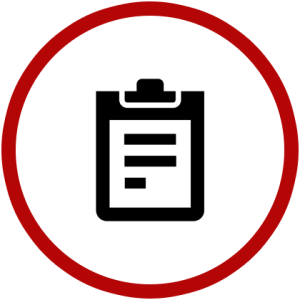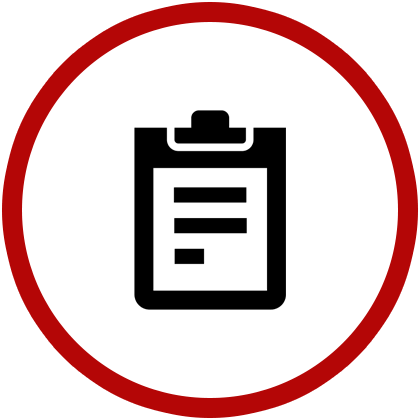 FULL SITE SURVEY
We offer a full site survey to identify the type and scale of an infestation. Our team can then decide on which control techniques and products will be required, coming up with a plan of action that we will brief clients about fully during a consultation meeting.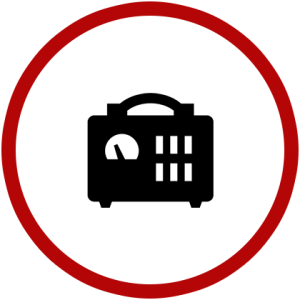 INTERNAL WORKS
We will look at common entry points and use a range of effective rat flaps and products to prevent rats from accessing the building.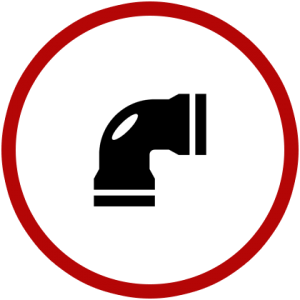 EXTERNAL WORKS
We will look at the sewer and drainage systems that the rats may use to access your property. To address external issues, we will use cutting-edge Danish and British rat flaps and products to block off entry points used by rats.
REVIEWS
41 reviews on
LATEST FROM THE BLOG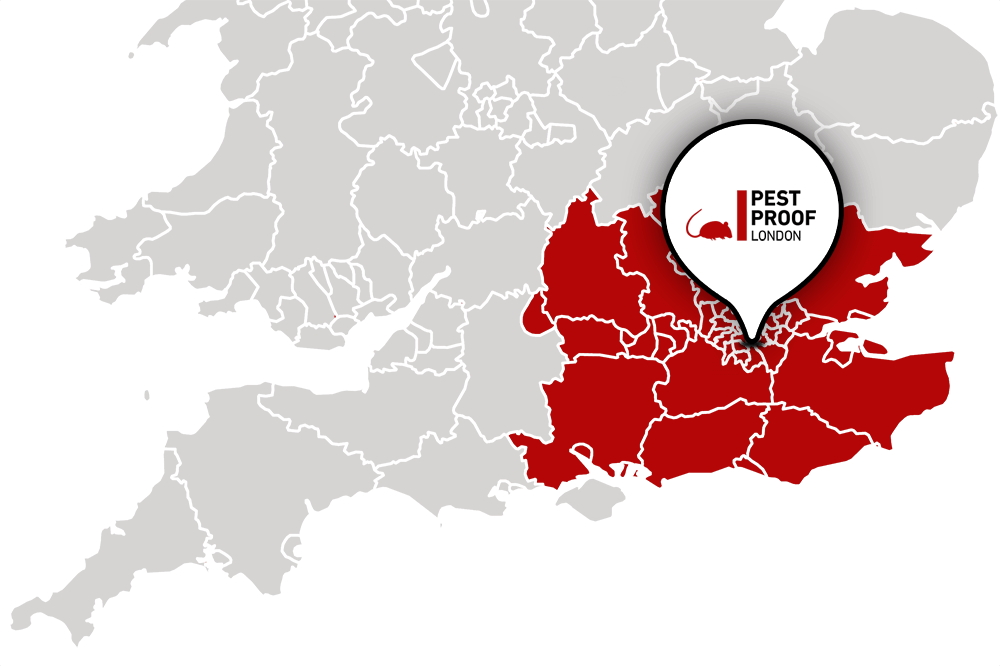 Areas we cover
Greater London, Essex, Kent, Surrey, East Sussex, West Sussex, Hampshire, Berkshire, Buckinghamshire, Hertfordshire and Oxfordshire